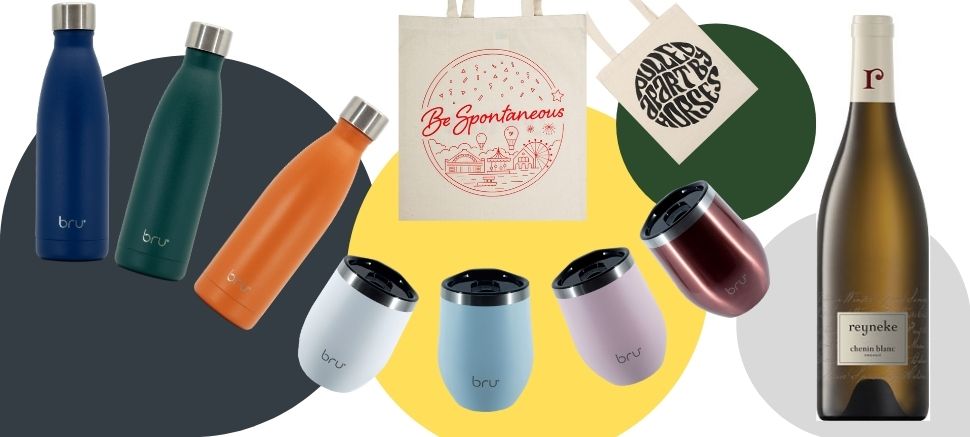 November 2020
Top 4 eco-friendly corporate gifts
Providing regular corporate gifts to your clients is just one of many ways you can set your brand apart from the competition. Not only does it show that you're a brand who genuinely cares about their customers, but it also shows that you're willing to go above and beyond your competitors to make clients smile. With Christmas coming up, we thought we'd impart some wisdom on our four favourite, sustainable corporate gifts.
1. Reusable coffee cups
Reusable coffee cups are a thoughtful and widely appreciated corporate gift. Anyone who constantly finds themselves drinking cold coffee will thank you for gifting them an insulated reusable coffee cup that can keep their drink hot for several hours meaning that great cups of coffee are no longer wasted on long commutes and during busy days at the office. Double walled, stainless steel varieties are the best for retaining heat and they're also the most durable and eco friendly.
2. Reusable water bottles
Reusable water bottles have become a very popular gift. They're versatile, fun, and everyone can find a use for them. Many people these days already have a reusable water bottle but chances are they'd relish the opportunity to add another to their collection, especially if it's a more unusual colour that people don't tend to pick for their first bottle. The same considerations apply as to reusable cups, you want to choose the double walled, stainless steel kind for their temperature retaining capabilities, durability and planet-friendly credentials.

3. Canvas tote bags
Reusable tote bags make a great addition to another gift or even given on their own. These handy gifts are the shoulder bags you often see given out at trade shows, conferences, workshops and exhibitions filled with other marketing materials. These bags are relatively cheap and cheerful but they can come in various materials which can be confusing. If sustainability is important to your brand (as it should be!) then you want to find ones made either from organic or recycled cotton, or better yet, hemp which is super sustainable to grow and it is, after all, the original material used to make this kind of bag. Linen is another eco-friendly option but we struggled to find a company offering this as branded merchandise as it's more of a premium material.

Organic, Fairtrade & BCI sourced bags: BIDBI.
Recycled cotton and hemp bags: The Sourcing Team
4. Organic wine
Organic (or better yet, Biodynamic) wine is luxury gift for those extra special clients. Organic wines come from vineyards that are grown without synthetic and polluting fertilisers, herbicides and pesticides. Biodynamic wines go a step further still, you can find out more here. A special bottle of wine can feel really personal and is great for continuing valued relationships with your most important clients. So long as they aren't tee-total, any recipient of a fancy, sustainable wine will feel chuffed with this gift. After all, who doesn't want a bottle of wine after this crazy year?!

Natural, organic and biodynamic wines: Buon Vino
The bottom line...
... is that it's now possible to find sustainable alternatives to almost every gift and corporate gifts are no exception.